Regular price
Sale price
$49.99 USD
Unit price
per
Sale
Sold out
Package: (6pcs in 1bag)
30pcs=5bags; 60pcs=10bags;
90pcs=15bags; 120pcs=20bags
Name : Blood Sugar ( Diabetic ) Plaster
Storage: Store in a cool and dry place.
Expiration: 2 years
Ingredients:
Extracted from Rehmanniae, Rhizoma anemarrhenae,Trichosanthin, arrowroot, astragalus, Scrophulariaceae, berberine, yam, borneol
Feature :
1.100% authentic, work fast, good efficacy. this product is very famous in china as the adjuvant therapy. effective in treatment with no side effect. Strongly recommend.

2.Diabetic Health Patch. Its uniqueness makes it possible to penetrate through skin the necessary agents into the blood vessels.

3.The direct delivery in the blood introduces the necessary substances in the circulatory system which in its turn decrease sugar levels.

4.Permeating all parts of the body, they reach those in need of healing. Diabetic patch affects the body transdermally through the navael area.

5.Plant extracts are included in the patch, gently helping with the correct dosage to normalize blood sugar levels. Diabetic patch is designed to treat localized diabetic peripherals, help alleviate symptoms brought on from diabetic neuropathy such as deep pain, shortness of breath, poor memory, frequent urination, numbness and pain in the limbs.

Note:
After using diabetic patch, if you are taking other chemical medicine, please do not stop it please measure blood sugar every day and record it. 80% patients, after using 2 -3 weeks later, blood sugar will be reduced, then reduce chemical medicine slowly, step by step. Finally, can stop other medicine finally.

Herbal treatment for diabetes will focus on regulating the circulation of Blood and Qi and balancing the organ systems to improve pancreatic function and address internal heat and the depletion of fluids.

Usage:

1.External use only

2.Wash navel area with warm water,open the pouch and take patch out, stick it on the navel ,

3.One patch can be used for 8-12 hours. Then remove it and clean skin.

4. 4bags as a course of treatment. 3-5 treatments (12-20 bags) are suggested to achieve best result.
Contra-Indication: skin damaged and allergy, children, pregnant and nursing women.
Shipping & Returns

USA Shipping Only

Smartwatches, Rose Box & Clothing: 5-8 business days
Diecast Model Car: 7-15 business days
Our warehouse: Houston,Texas, 77041
View full details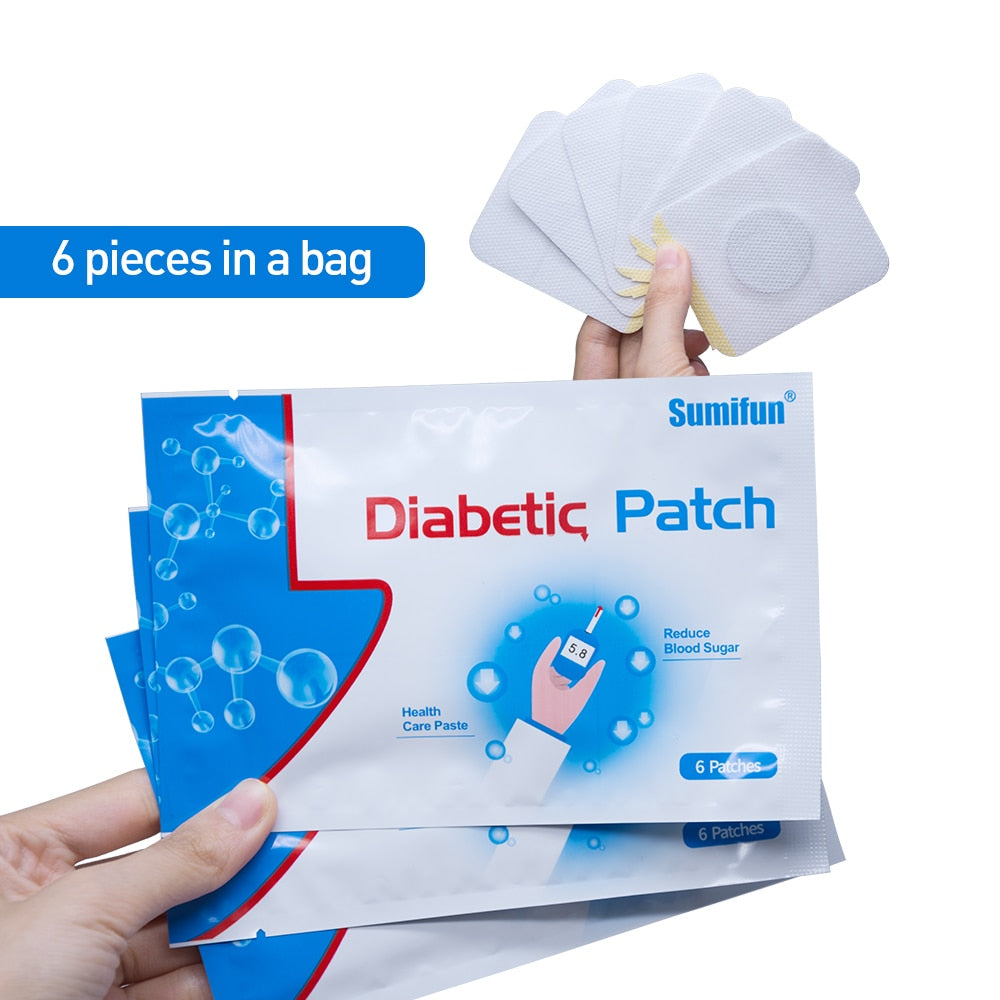 Fast Shipping

Only Purchases in America

Due to batch assembly and demand, most ship in 7 days.

Hassle-Free Exchanges

Full Refund within 30 Days

We think you'll love this watch. If not, we make it easy to exchange.